Overview
The overall aim of this five-day training programme is to give each participant the opportunity to understand the nature and practice of good leadership in such a way as to make them more effective as a leader, a colleague and a team member. In order to achieve this, the course will aim to develop:
An awareness of the three areas of overlapping needs present in all working groups: the needs of the common Task, the needs of the Team, and the needs of each Individual team member
An understanding of the leadership behaviours required to be an effective leader; the ability to recognise leadership behaviours when they are observed and the capability to determine what leadership behaviours are appropriate in any given situation
An opportunity, through assessment and feedback, to develop insights into current skills in order to create a pathway to becoming a more effective leader
A clear idea how new leadership skills may be applied in the workplace to improve team performance and deliver exceptional outcomes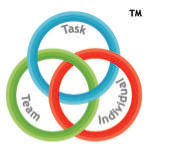 The Action Centred Leadership Model
Achieving the task
Leading the team or group
Leading individuals
Alan Power
Managing Director, Mpower (UK) Ltd., UK

Alan Power believes few people today show real leadership – there are many managers but there are very few genuine leaders. So how do you regard yourself; a leader or a manager? You might ask: 'what's the difference?', and the answer is managers have subordinates, but leaders have followers! Which, of course, begs another question: 'are you a leader or a follower?'. Reflect on how you do your job; did anyone do this job before you? If so, have you carried on doing it the same way as the previous incumbent, i.e. you followed, or have you radically changed the way the job was done to the benefit of all the stakeholders? If you have, maybe you are a leader.

But maybe this thinking is a little simplistic as it suggests that leaders and managers are a different breed when this is obviously not the case because sometimes we lead and sometimes we manage – in other words, people can be both leaders and managers and call upon their different skills whenever the situation demands. Throughout his career, Alan has been called upon to be both a leader and a manager so has a clear understanding of the requirements of both roles.

As a leader, Alan set up several new functions while employed in a major UK bank. For example, he set up the bank's first training centre, became the youngest departmental head in the bank's history, was the first manager to launch a Quality Management system and used Quality Management to set up a new mortgage company which won a national award for Quality Management, and he was the first manager in the bank to adopt the Balanced Scorecard.

As a management development and training professional, Alan qualified as a Leadership Trainer to deliver Action Centred Leadership in the 1970s and has delivered Leadership courses to countless delegates over the years and, with his personal experience as a leader, his programmes are enriched by his personal experience.

In 2003, Alan left the corporate world to set up his own consultancy specialising in Leadership, Operations Management, Business Excellence, Lean Thinking, Six Sigma and Customer Service Excellence.