Overview
What is service excellence? How many training courses have you been on or seen advertised which mention "excellence" in the title, but just repeat the same old ideas? This course is different! We look at examples of who we consider to be the leaders in service excellence and more importantly build case studies to help you learn from and model yourself on the very best. We also look at those who are not delivering the best they can and help you to ensure you don't fall into that trap!
This course is designed specifically to enable people involved in service to develop an excellence model and mindset to use when dealing with both new and existing internal and external customers. The course will also help them ensure they mould and change the experience of the customer according to their specific needs. To work towards transforming customers into advocates for your business, Customer Service Managers not only need to manage and motivate themselves and their teams to provide world-class service but must role model and develop strategies to provide the next level of expected service for the expanding needs of their customers.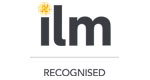 About ILM
The ILM is the UK's largest awarding body for leadership and management qualifications. ILM partners with over 2,000 ILM-approved centres, comprising private training providers, further and higher education colleges, and employers delivering in-house management training.
When you register for an Informa/ILM Endorsed Programme you can be sure that it is:
Practically based, and will complement your role at work
Expertly designed to meet the needs of leaders and managers across all business sectors
Supported by comprehensive learning resources
Externally recognised as a high quality programme
Bonus: every learner registered on any type of ILM programme is automatically entitled to 12 months of free studying membership with the Institute of Leadership and Management which brings a terrific range of benefits.
For full details of the benefits of studying membership please visit: www.institutelm.com

Ian Mayfield
Ian Mayfield is a trainer specialising in the design and delivery of sales, customer service, negotiation, presentation skills, coaching, HR, management, time and stress management and business skills training.
He works throughout Europe, the Middle East and the USA, across many varied sectors such as Oil and Gas, Telecoms, Finance, Retail, Logistics, Construction etc. Ian's flexible style and knowledge of various cultures allows him to fully understand the needs of his audience and adapt his training sessions accordingly.
Ian is a member of the CIPD (Chartered Institute of Professional Development), has a degree in Business Coaching and is a qualified Performance Coach, NLP Practitioner and SDI (Strengths Deployment Inventory) facilitator.
Before becoming a training consultant, Ian worked in international banking for 15 years, in roles such as: retail sales and service, key account manager, mortgage specialist and senior manager of a personal lending team. Ian then moved into the HR department, where for several years he undertook various roles, the last role being national training and development manager, responsible for training of over 6,000 retail and corporate banking staff.
Ian strongly believes that the learning experience should be fun and always creates a professional, energetic and interactive atmosphere in all his training sessions.
| | | | |
| --- | --- | --- | --- |
| 26 Nov 19 - 28 Nov 19 | USD 2995 | USD 3495 | USD 3995 |