Overview
Presented in modules, this course maintains the balance between problem solving, analytical skills, decision making and operational issues. It is informative, investigative and includes several highly interactive case studies and workshops for all the participants. In addition there is the opportunity to learn, discuss and present in case study format how other companies have been successful and identify through a series of video interviews how business leaders present their high performance leadership.
This advanced course will motivate delegates to raise their own personal level of skills and understanding. It will generate the enthusiasm and the attitude to successfully utilise innovative techniques which will develop the competences and success of your organisation. Each participant will receive a unique and comprehensive workbook providing detailed notes from the course together with case studies and other reference materials.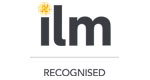 The Institute of Leadership and Management (ILM)
The ILM is the UK's largest awarding body for leadership and management qualifications. ILM partners with over 2,000 ILM-approved centres, comprising private training providers, further and higher education colleges, and employers delivering in-house management training.
When you register for an Informa/ILM Endorsed Programme you can be sure that it is:.
Practically based, and will complement your role at work
Expertly designed to meet the needs of leaders and managers across all business sectors
Supported by comprehensive learning resources
Externally recognised as a high quality programme
Bonus: every learner registered on any type of ILM programme is automatically entitled to 12 months of free studying membership with the Institute of Leadership and Management which brings a terrific range of benefits.
For full details of the benefits of studying membership please visit: www.institutelm.com
John Davis

John A. Davis is founder and managing director of Scott Davis Management, a company which has provided executive development programmes for more than 10 years. He is an outstanding facilitator, excellent strategy consultant and intelligent negotiator with extensive international operational experience, which he has linked to global marketing capabilities and technical awareness.

His expertise is in designing and delivering executive management development programmes and seminars for CEOs, Senior/Executiv Vice Presidents, and senior and middle management to achieve real success. As a Senior Associate with Informa he has achieved a reputation for developing high levels of business competence and organisational skill for major companies such as Qatar Foundation and Ooredoo.

A full client list for John Davis is available on request.
| | | | |
| --- | --- | --- | --- |
| 19 Nov 19 - 21 Nov 19 | USD 2995 | USD 3495 | USD 3995 |