Overview
Presented in two parts, this proactive middle management training course focuses on success during difficult times – `What To Do And How To Do It!'
Part I – Management And Business Development: An interactive management and business development module for successful operational activity, highlighting your problems and providing solutions
Part II – Leadership And Team Development: A proactive and unique leadership development module providing a comprehensive training experience on leadership behaviour, expertise, and skills
This two-part, advanced level course maintains the balance between business strategy, people development, financial frameworks and operational needs. Our ILM training courses will motivate you to raise the activity level in your organisation and generate the enthusiasm and the attitude necessary to successfully complete its mission.
The acquired learning will provide you with the operational and management proficiency to promote motivational understanding within your organisation. Here, you will learn the importance of being proactive, flexible and focused with a sense of urgency in developing a well-balanced approach to business. The middle manager training course will enable you to develop an action plan to improve your operational performance immediately.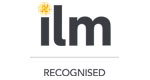 The ILM is the UK's largest awarding body for leadership and management qualifications. ILM partners with over 2,000 ILM-approved centres, comprising private training providers, further and higher education colleges, and employers delivering in-house management training.
When you register for an Informa/ILM Endorsed Programme you can be sure that it is:
Practically based, and will complement your role at work
Expertly designed to meet the needs of leaders and managers across all business sectors
Supported by comprehensive learning resources
Externally recognised as a high quality programme
Bonus: every learner registered on any type of ILM programme is automatically entitled to 12 months of free studying membership with the Institute of Leadership and Management which brings a terrific range of benefits.
For full details of the benefits of studying membership please visit: www.institutelm.com
John A. Davis
Founder and Managing Director
Scott Davis Management

John A. Davis is Founder and Managing Director of Scott Davis Management, a company which has provided executive development programmes for more than 10 years. He is an outstanding facilitator, excellent strategy consultant and intelligent negotiator with extensive international operational experience, which he has linked to global marketing capabilities and technical awareness.

His expertise is in designing and delivering executive management development programmes and seminars for CEOs, Senior/Executive Vice Presidents, and senior and middle management to achieve real success. As a Senior Associate with Informa he has achieved a reputation for developing high levels of business competence and organisational skill for major companies such as: Siemens; DEWA; Etisalat; Carrefour; Saudi Aramco; Philips; GlaxoSmithKline; SABIC; Arasco; TNT; MAF; Tanmia; Mobily; Tawazun; Brazil Foods; and banks including ADCB, UNB, CBD, and SAMBA.