Overview
KPI and performance measurement development is a discipline that involves articulating what an organization is trying to accomplish and then identifying the most meaningful and useful indicators of success. Performance measures, or KPIs, are a key part of any strategic management system, as they are critical to assessing the effectiveness of strategy implementation. Meaningful and strong KPIs provide insight into whether strategies are working, whether programs, projects and services are on schedule, on budget, and delivered effectively. KPIs focus employees' attention on what matters most to success, and allow for measurement of accomplishments. The KPI P program helps participants who are working to find meaningful KPIs, get true buy-in to performance measurement, align measures to strategy, and use measures to drive improvement to reach targets. This program is designed for all sectors—business and industry, government and non-profit. The KPI professional certification program provides participants with practical tools to developing meaningful strategic and operational performance measures, and then develop their skills through a series of practical application exercises. Delegates are taught how to use several tools, including the logic model and cause and effect, that are used by organizations around the world.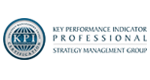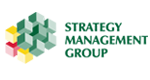 Certification Partners

Certifications are offered through Strategy Management Group (SMG) and The George Washington University College of Professional Studies (GWUCoPS)

SMG, in association with the GWUCoPS developed the KPI Professional Certification program as a comprehensive program for leaders, managers, or analysts who want to learn how to build, deploy, and sustain KPIs to improve organizational strategic or operational performance.

Eddy Abou Chakra
Eddy is the founder and Managing Partner at VANGUARDS Consulting.
He has over 20 years of strategy and business transformation experience acquired through various engagements in Middle East, and Europe. His key focus is on strategy formulation, strategy execution, performance management, organization transformation, business process improvement, information systems, marketing, and business development. Eddy has advised governments, financial institutions, telecom operators, construction and real estate companies. He has led major strategy and transformation engagements with key focus on value proposition enhancement, governance, technology, product development, service delivery, business models, due diligence, and HR. Eddy has extensive experience in leading focused strategy engagements as well as large transformation projects.
Eddy held various positions in international audit and consulting firms and headed the IS Audit and consulting function at two of the top 10 international audit and consulting firms.
Eddy is a Certified Information Systems Auditor (CISA – ISACA), certified Balanced Scorecard Master Professional (BSMP – George Washington University), and Certified E-business Consultant (CEC – ICECC).
| | | | |
| --- | --- | --- | --- |
| 7 Apr 19 - 11 Apr 19 | USD 4495 | USD 4995 | USD 5495 |